COVID-19 preventing travel – we have a solution!
No need to worry about not being able to get to our vet practice during the COVID 19 lockdown – you can now have a live video vet appointment direct from your home, or anywhere you are.
Village Vets are now offering a brand new video service for anyone who needs to speak with a vet but can't make it to the practice.
Speak to a qualified vet via mobile phone using a special link to a Video Consult room, from the comfort of your home or on the move. With a face-to-face call you can show us the problem and we can direct you to help us to diagnose many of the health issues your pet may be experiencing.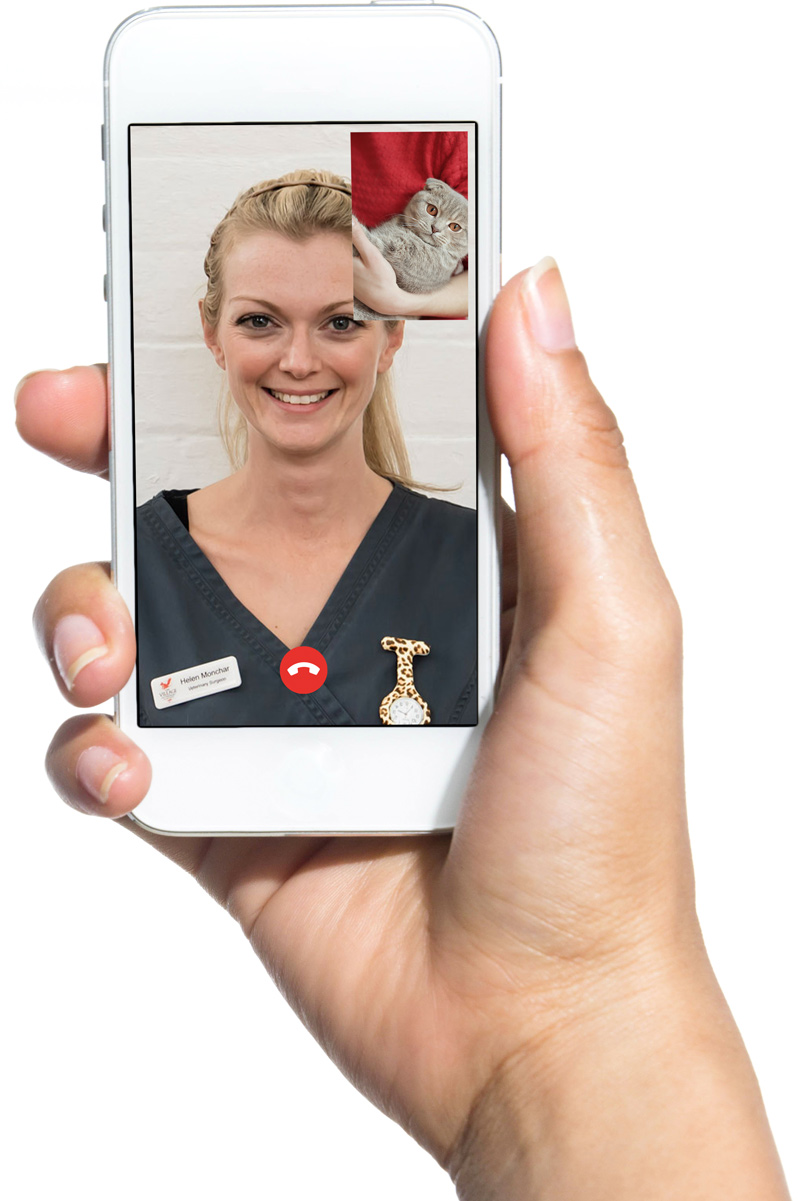 Who will you be talking with?
One of our vets will call you on your mobile phone for a face-to-face call.