A Members-Only Vet Practice for cats, dogs and rabbits
Register to join our VIP members-only vet practice for cats, dogs and rabbits
When you register with Village Vets you immediately become a VIP member which is covered by a monthly subscription.
Our subscription-based membership makes everything easier and more predictable – budgeting, knowing what services are available to you and consistent reassurance that you and your pet have what you need when you need it…
By paying small equal monthly amounts throughout the year, you and your pet will benefit from an easier, more financially predictable life that gives you total peace of mind that your pet will stay as healthy and happy as possible. 
UNLIMITED CONSULTATIONS mean you can come in and see a vet whenever you need to.
It's as important to us as it is to you that we know your pet well and can pick up on potentially tricky conditions early. Regular consults can save your pet pain from undetected conditions, and lead to a longer and happier pain-free life. Long-term health conditions are often easier to treat the earlier we diagnose them, so getting your pet checked as soon as you notice anything unusual is definitely the best way forward.
This is why our VIP members-only vet practice is so good for your pet (and for you!):
UNLIMTED CONSULTATIONS
with our vets
REGULAR HOME DELIVERY
of flea and worm treatment
As well as…
Unlimited nurse consultations, including nail clips
Discounts on other key preventative healthcare services
20% discount on pet food
We'd do anything for our pets, wouldn't we?
Whether it's the fun of watching a young pet playfully exploring the world around them or the comfort of an old friend constantly by your side or asleep on your lap – the companionship our pets give us is priceless.
But because your faithful friends can't tell you when they're feeling unwell – and sometimes you can't see when there's anything wrong either – you want reassurance…
✔︎ Reassurance that, as a responsible pet owner, you're making the right choices to give you and your pet a long and happy life together,
✔︎ Reassurance that regular check-ups and early detection of any potential problems give the best chance of a positive outcome,
✔︎ Reassurance that if something doesn't seem quite right (maybe your pet seems a little under the weather?) that you can see a vet any time, just to be sure that it's nothing more serious.
We're pet owners too – so we understand how this feels.
That's why, when we re-designed our healthcare plan, we decided that complete peace-of-mind was the most important priority.
For that reason, as well as receiving a wide range of benefits, regular checks and protection against parasites when you join our members only practice – you'll also benefit from unlimited consultations* with a vet or a veterinary nurse. You can see one of our experts, as often as you need throughout the year, at no extra charge.
What better way to give your pet the very best opportunity of a long and happy life?
To find out more about the benefits that membership brings, please read on – or give us a call on 0151 601 2787
We choose VIP membership for our own pets.
We hope you will too…
Thank you,
Kate and Howard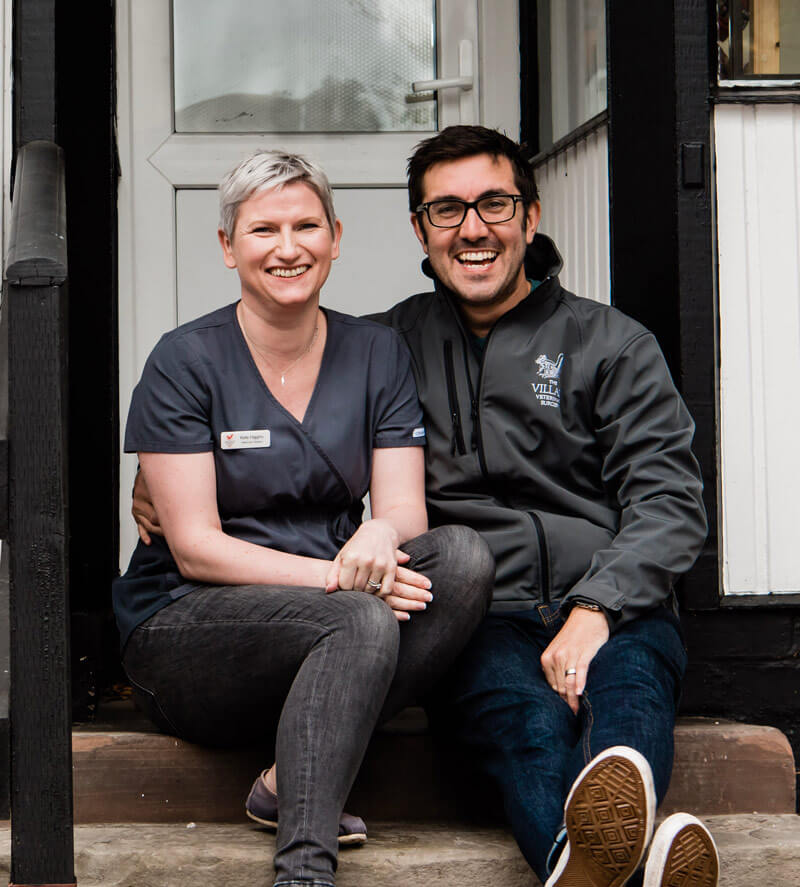 25
Reasons to join our Membership only practice today
Membership provides the most comprehensive and cost-effective way to give your pet everything they need to stay healthy:
Unlimited consultations*
noticed something unusual with the way your pet is behaving? Your VIP membership gives total peace of mind – book an appointment with a vet or a veterinary nurse, as often as you need, throughout the year at no extra cost*
Yearly full health examination with your vet
12 point health check
with a veterinary nurse 6 months after your pet's annual vaccination
Vaccination
routine yearly boosters are included, using the best and most effective vaccines to protect against:
Distemper, hepatitis, parvovirus and leptospirosis in dogs
Kennel cough (infectious tracheobronchitis) in dogs
Feline leukaemia, 'flu, enteritis and herpes in cats
Myxomatosis and viral haemorrhagic disease (RVHD1 and RVHD2) in rabbits
Flea treatment
the most effective prescription products to keep your pet flea-free throughout the year
Year-round worm prevention
we'll recommend the treatment most suitable for your pet and best at protecting your family, too
Lungworm protection for dogs
regular monthly treatment prevents symptoms of lungworm infection
Free microchipping
if your pet hasn't already been micro-chipped when you join, we'll provide and fit a free microchip. Microchipping gives you the best chance of being reunited with your pet if you become separated.
Anal gland expression
your VIP membership includes as many nurse appointments as your dog needs
Flystrike protection for rabbits
your membership includes two bottles of Rearguard for protection throughout the summer, plus you'll save 15% on any additional preventative treatments
Annual senior health check
Annual senior health screen to include a full blood test, biochemistry, blood pressure check (for cats) and urinalysis which can aid early detection of kidney and liver disease, diabetes and other age-related diseases. We consider this an essential part of senior care that allows us to pick up on problems early, therefore keeping your pet happy and healthy for as long as possible.
Free nail clips with a nurse
Plus advice and guidance on:
As well as generous discounts on a range of products and services including:
20% saving
on dental scale & polish, as often as your pet needs
15% saving
on additional vaccinations (eg rabies)
And you will also benefit from:
Access to other members' only offers and events
Your membership price is fixed for 12 months
*Please note – a fair usage policy applies to membership with unlimited consultations. 'Unlimited consultations' do not include out-of-hours appointments, which are charged as normal.
How much does membership cost?
Dogs: £27.50
/month
Cats: £25.00

/month
Rabbits: £14.50

/month
For pets aged 7+ years, there is a £5 per month supplement to cover the cost of additional diagnostic checks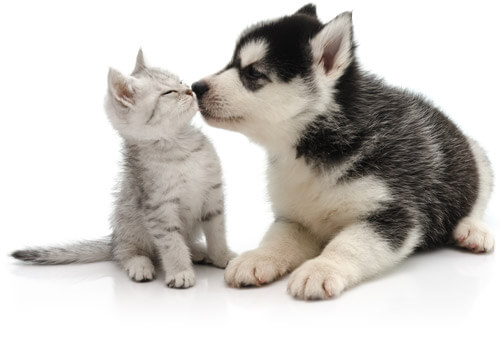 How do I join?
Joining is easy – just click the 'Join Now' button below to join online.
You'll just need your bank account details, so we can set up your direct debit.
Joining takes no more than 2 minutes and you'll have the peace of mind that comes with knowing your pet receives the very best in year-round preventative healthcare.